We, the Gavel Club of University of Sri Jayewardenepura, are an organizational body with a successful history of 12 consecutive years. Our club has been initiated and maintained solely by talented undergraduates of University of Sri Jayewardenepura under the guidance of the Career Guidance Unit (CGU) of our university. Further, we represent the University of Sri Jayewardenepura in the Island-wide network of Gavel clubs which are affiliated to Toastmasters International organization. 
We are an organization that operates for the purpose of helping members improve their communication abilities, public speaking skills, and leadership skills by giving more exposure to English.
Encourage university students to learn how to communicate, listen, and think independently in order to become great leaders.
Enhance the leadership and public speaking potential of the university student to help them to achieve their goals in the challenging world.
Vice President - Education

Vice President - Membership
Vice President - Public Relations
Toastmasters and Gavel Clubs Coordinator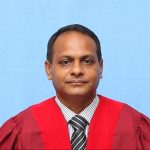 Prof. Sudath Manjula Amarasena
Director of Career Guidance Unit, Head of Department of Decision Sciences Faculty of Management Studies and Commerce University of Sri Jayewardenepura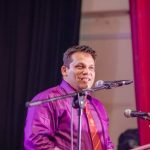 Mr. Sameera Jayawardene
Senior Treasurer & Club Advisor - Gavel Club Job Career Transition Coach (JCTC) Job & Career Development Coach (JCDC - Singapore) Member of Career Development Network - USA